Hannah and Ryan had a picture perfect wedding day on Cape Ann, from the beautiful weather during their seaside ceremony and reception to their fun-loving family and friends that rocked the reception all night long!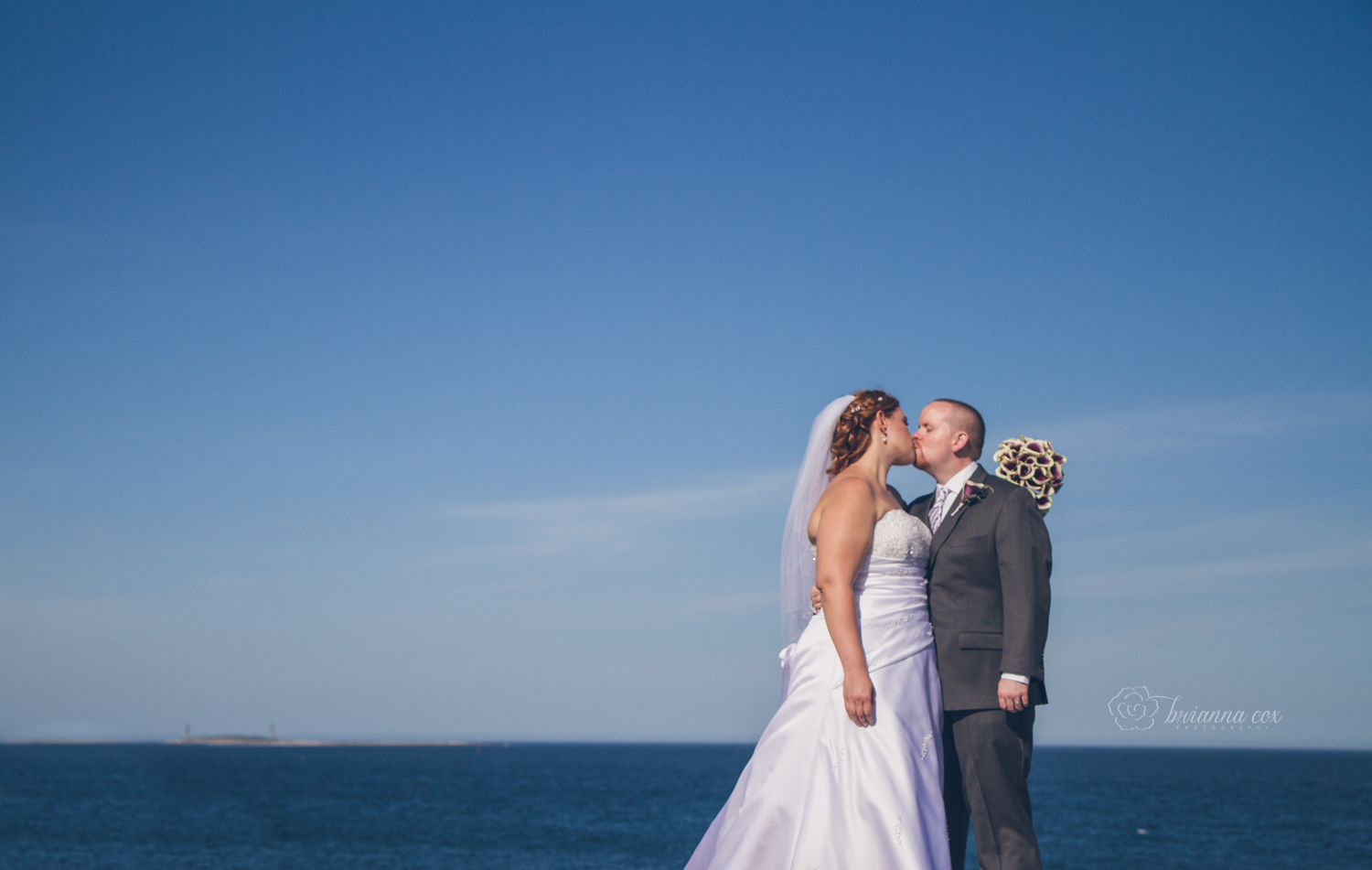 The bridal party got ready at Rockport Inn and Suites.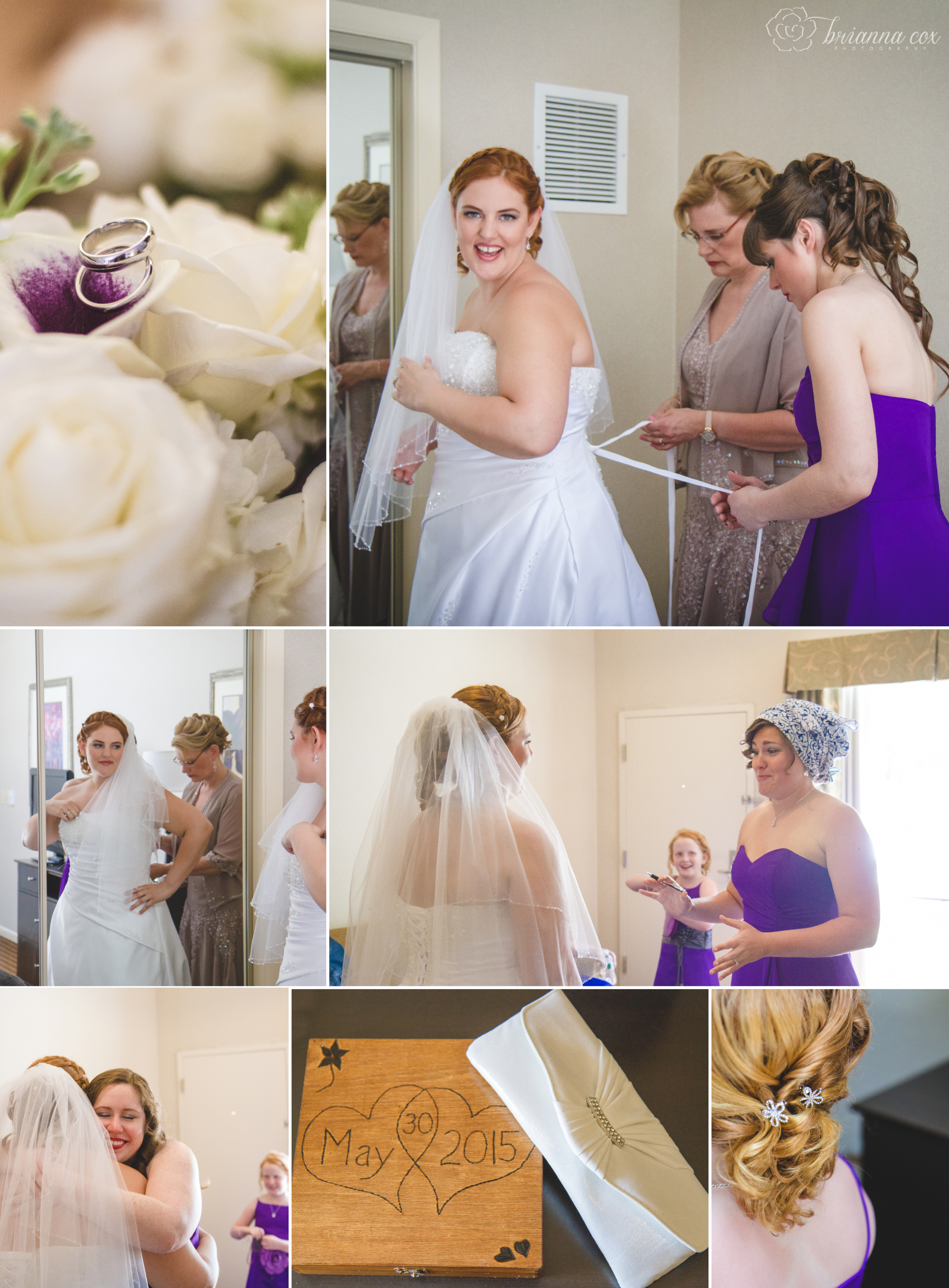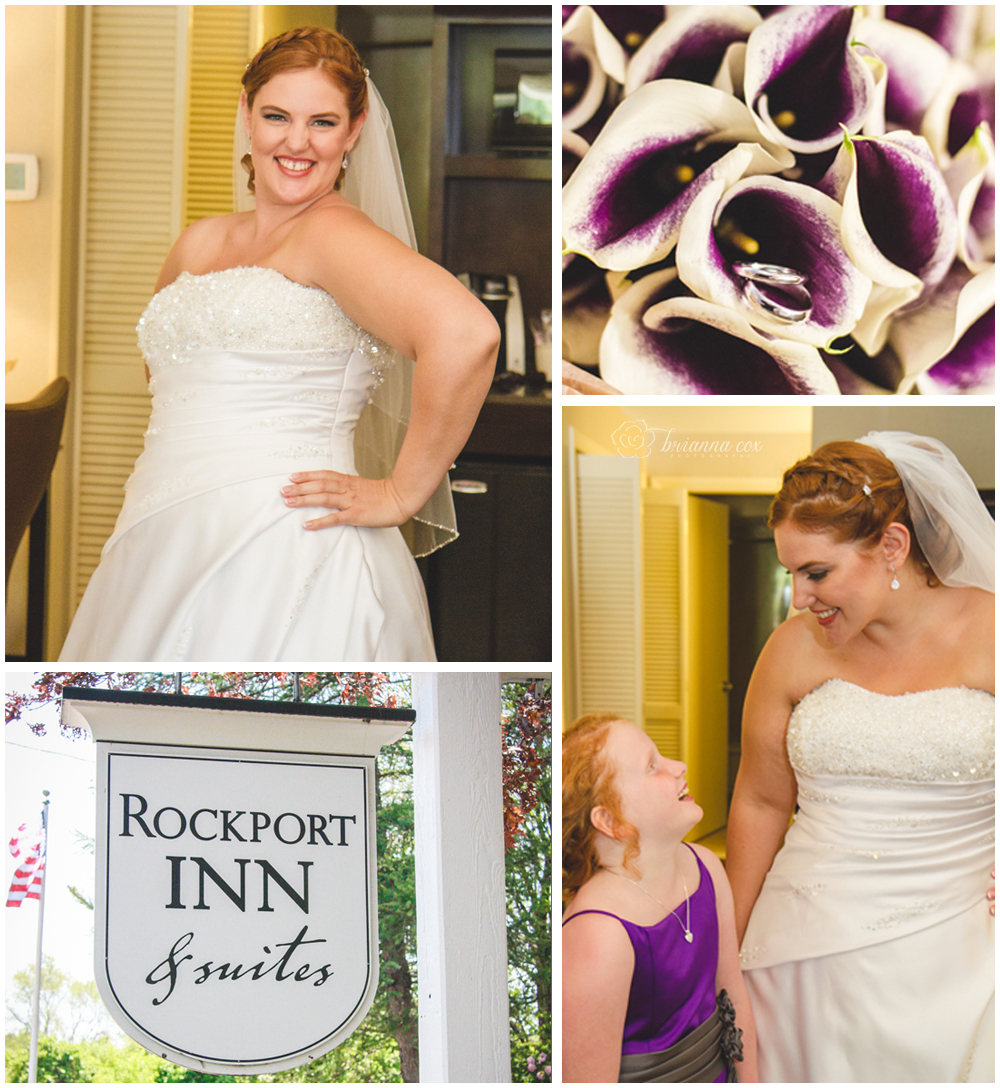 Couldn't get over this precious *first look* below, between beautiful bride, Hannah & her flower girl. I love the way she's adoringly looking up in awe of Hannah.
The wedding ceremony took place at Gloucester's Stage Fort Park. The gazebo overlooking the ocean was the perfect fit for their seaside wedding. The floral arrangements by Meredith McCarthy Floral Design were beautiful additons along the aisle as well!
I love catching the excited look on the groom's face when he sees his new bride in her wedding gown for the first time!
Introducing the new Mr. and Mrs. McNeil in pure wedded bliss! 😀
Joyful family members showing their love for the newlyweds after they walked down the aisle
Funny faces are a nice way to make everyone laugh and break up the formal photos.
After the ceremony was over, we did more portrait shots at Bass Rocks.
The Elks at Bass Rocks has some of the most stunning views on all of Cape Ann.
Ryan and Hannah shared their first dance as husband and wife to "Baby I'm Yours" by Arctic Monkeys.
Ryan and Hannah didn't smash the cake in each other's faces, but they did have a little fun with the frosting:
The wedding guests got really into the celebration! The dance floor was never empty thanks to DJ Kim Collins who kept the party going all night!
Thank you Hannah and Ryan for letting me capturing your beautiful day! I wish you many years of love and happiness together 🙂
Vendor Info
Wedding Dress – Alfred Angelo
Bridesmaid Dresses – Alfred Angelo
Hair and Make up – En Vogue Salon Gloucester, MA
Florist – Meredith McCarthy Floral Design Ipswich, MA
Coordinator at The Elks at Bass Rocks – Deborah King
Ceremony – Stage Fort Park Gloucester, MA
Reception – Elks at Bass Rocks Gloucester, MA
Catering – Affairs Catering Rowley, MA
Cake – Jim's Bagel and Bake Shop Gloucester, MA
DJ – Kim Collins Boston, MA
Songs:
Intro – "I believe in a thing called love" – Into the Darkness
First Dance – "Baby I'm Yours" – Arctic Monkeys
Father/Daughter – "A song for my daughter" – Ray Allaire
Mother/Son – "It happens in a heartbeat" – Teresa James
Cake Cutting – "How sweet it is" – James Taylor
Last Dance – "Can you feel the love tonight" – Elton John
Bride/Groom Questions
What was the most memorable moment of your day?
Groom – Seeing Hannah for the first time in her dress.
Bride – Dancing at the reception with my husband.
What was your favorite detail?
The center pieces that my aunt made.
Any advice for future brides/grooms?
Don't sweat the small stuff because it goes by too fast for you to notice it.
Funniest memory from your wedding day?
All the kids in the photobooth
If you could do it all over, would you change anything?
Rented the reception hall a little longer
Where did you go on your honeymoon?
Sandals Regency La Toc, St. Lucia